about
.::Nearly 25 years ago NatanYael
​EXPLODED
Into the world in a flurry of
RAINBOW and GLITTER
​Not much has changed since~
​
Drawing influence from Daft Punk,
Lady Gaga, Madeon, and Porter Robinson
NatanYael has crafted a sound unique to her own.

Compared to the musical equivalent of a
GLITTER CANNON
​Cautiously watch out for NatanYael::.
​​
:COMING TO A THEATER
NEAR YOU:
Pronunciation
Na-tan-Ya-el

Na = like 'NAH' BRUH
Tan = did you elephants weigh a 'TON'???
Ya = 'YAAAAAAAASSSSSSS' GAGA :)
El = 'L' is for the way you LOOK at me
Powered by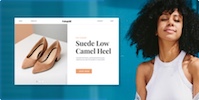 Create your own unique website with customizable templates.